Annual Report of the American Astronomical Society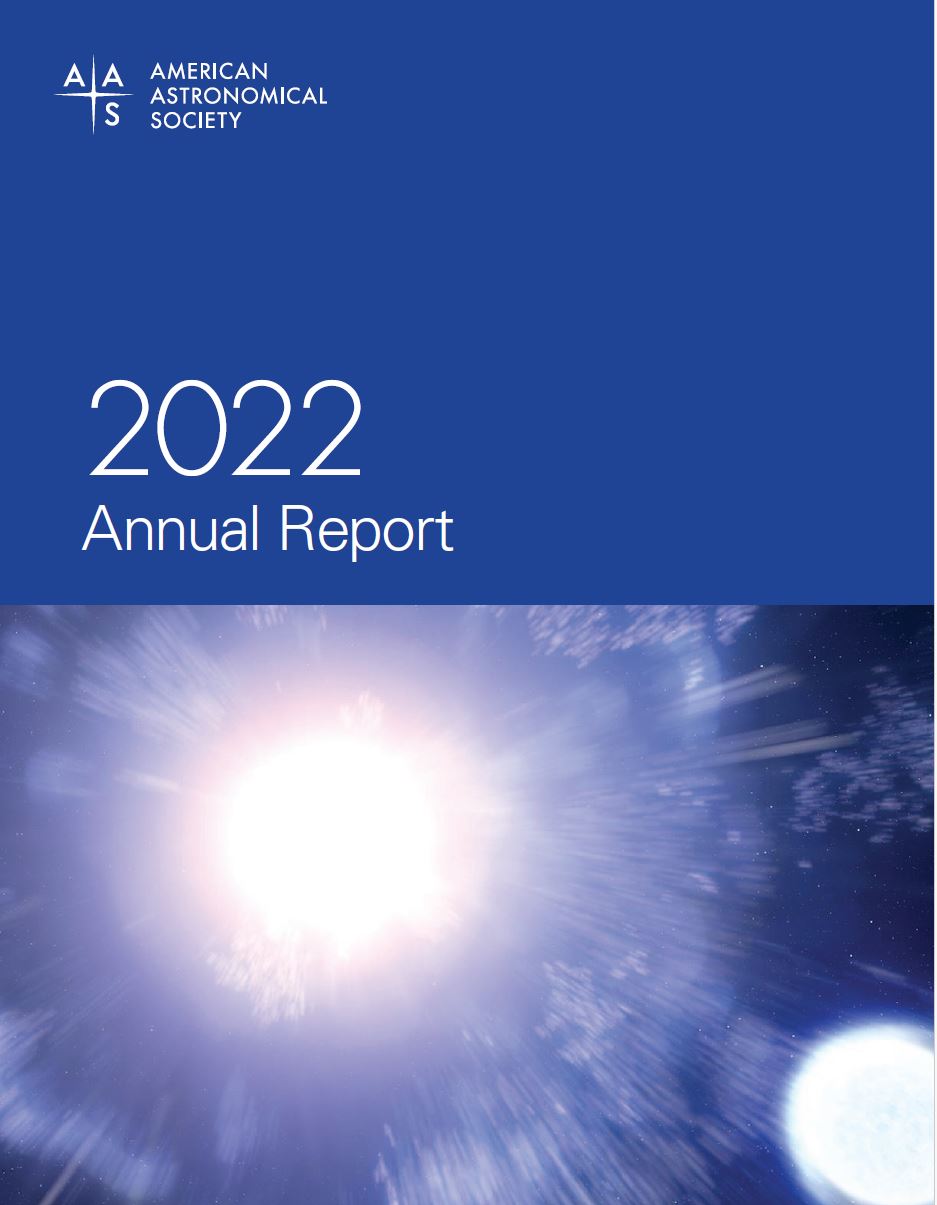 As directed by the Publications Board, the AAS annual report focuses on summarizing the activities of the Society instead of presenting a comprehensive reporting of them all. We hope this will make the report more readable and more widely read. The report is also available as an Adobe PDF file; to read and/or print it, you'll need a PDF reader, such as the free Adobe Reader, which is available for all common computer platforms.
The annual report will be available in the second half of each year for the year prior, e.g., the 2019 report will appear in the second half of 2020. This is because we need the Board of Trustees' approval of the audit report for the prior year before we can publish our financial data, and each year's audit report isn't available for the Board's consideration until the next summer meeting.
If you have questions or comments about the AAS annual report, please direct them to the Executive Office.
AAS 2022 Annual Report
AAS 2021 Annual Report
AAS 2020 Annual Report
AAS 2019 Annual Report
AAS 2018 Annual Report
AAS 2017 Annual Report
AAS 2016 Annual Report
AAS 2015 Annual Report
AAS 2014 Annual Report
AAS 2013 Annual Report
AAS 2012 Annual Report
AAS 2011 Annual Report
AAS 2010 Annual Report