242nd meeting
Tools & Resources
242

242nd meeting of the American Astronomical Society
Albuquerque, New Mexico
4 – 8 June 2023
Social Media Kit
Promote your attendance at the 242nd AAS meeting by sharing information on your social media channels! We've created a variety of social media friendly graphics to use and written some posts to help get you started. Feel free to grab the posts and adjust them to best fit your communication style on Facebook, Twitter, Instagram, and other sites.
Tips for Making the Most of the Social Media Toolkit
Use hashtags #AAS242, #AASinABQ, and #ExploreAstronomy for your posts.
Follow us on Facebook, Twitter, and Instagram for #AAS242 updates and announcements, and tag us in your AAS 242 posts!
Twitter: Change your display name to "[Insert Name] is attending AAS 242!"
NEW! Twibbonize Photo Frame
Download from Twibbonize to use on social media.

Click Choose Photo/Video. If you don't have a photo or video for the frame, allow Twibbonize to access the camera and take a photo or video to add to the photo frame. Adjust photo/video on the transparent part of photo frame. Once satisfied with your photo/video position, select Next. Download your photo and select done.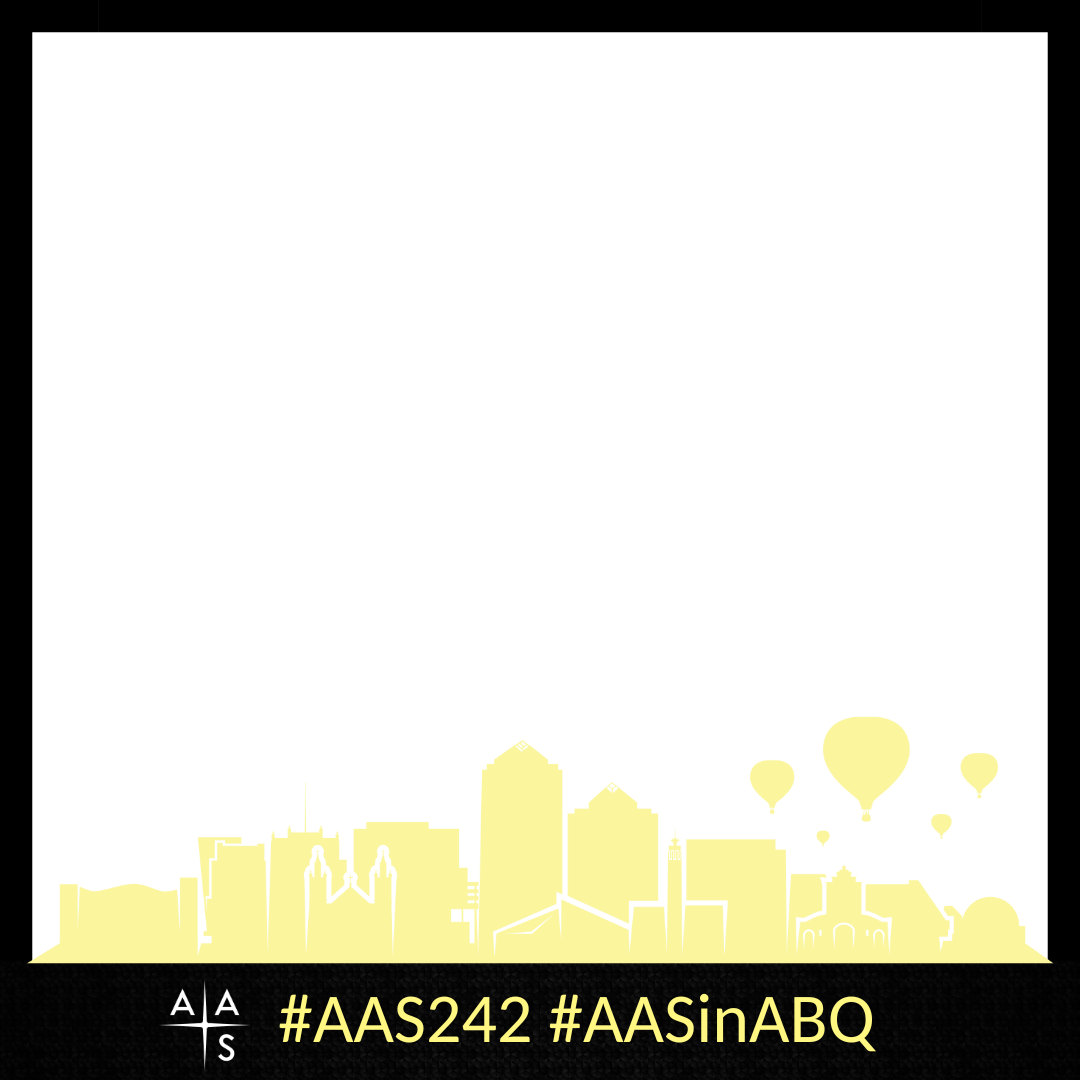 Images
Feel free to download these images to use on social media or your website. Click download, then right click the image to save.
Twitter/Facebook Images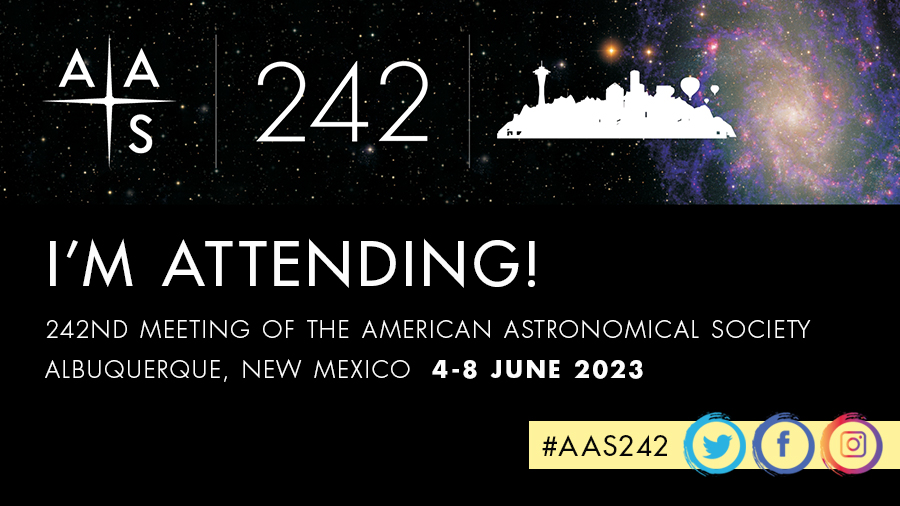 Suggested Copy for Attendees
Suggested Copy for Exhibitors, Partners, and Sponsors
Instagram Images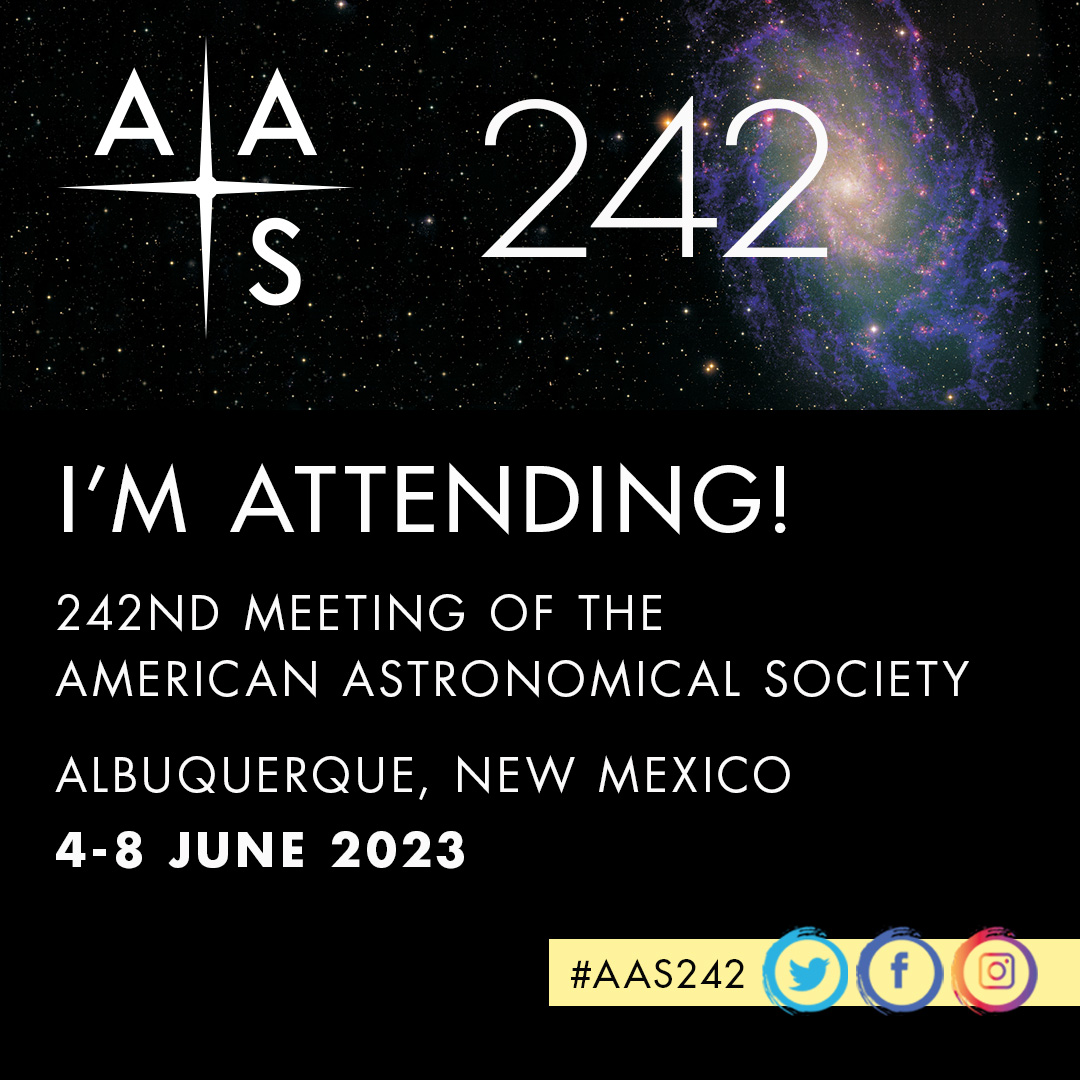 Meeting Sponsors & Partners