29 August 2023
Register for the IAU Symposium #385 on Astronomy and Satellite Constellations
Constance Walker
NSF's NOIRLab / IAU CPS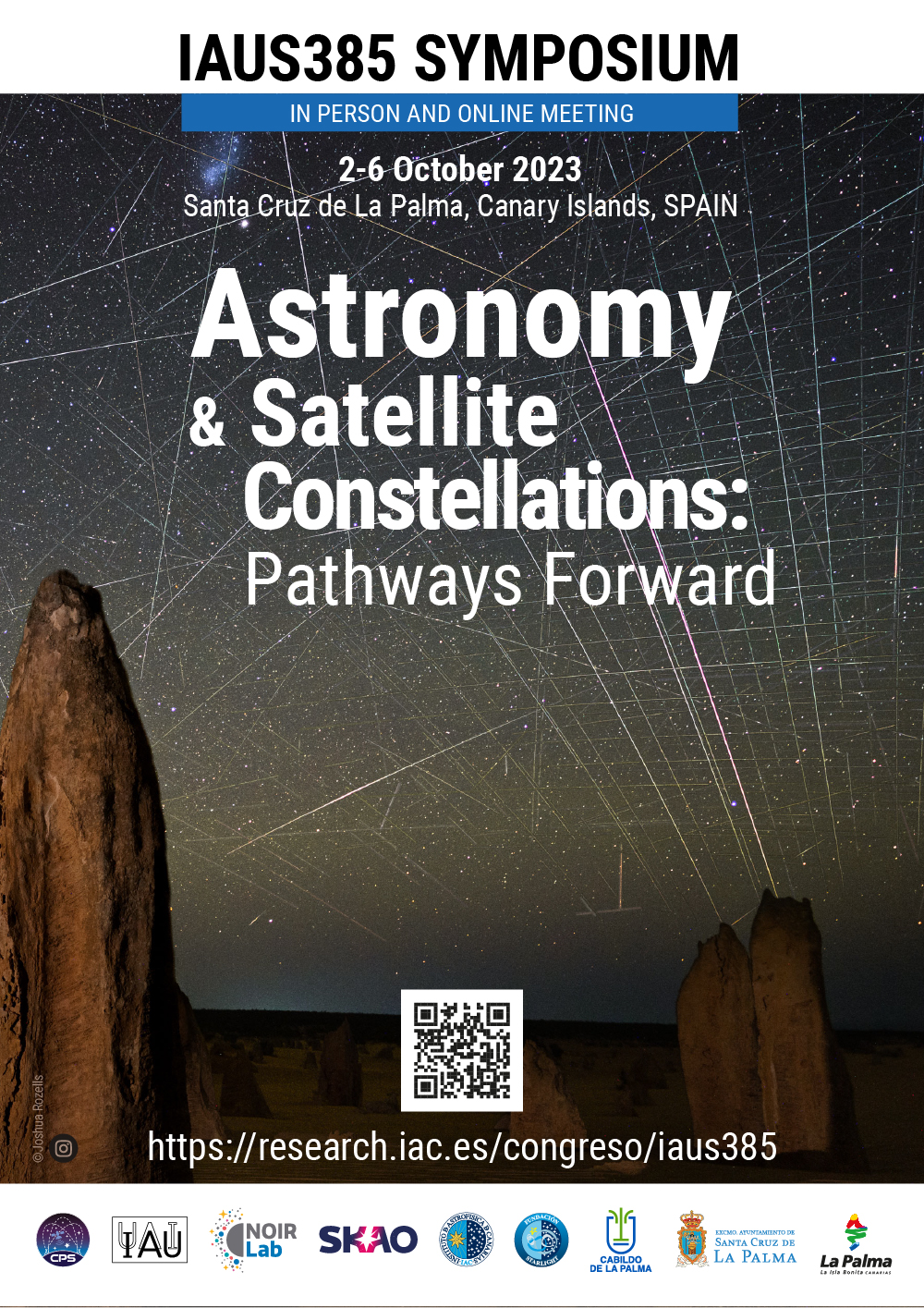 Last chance to register online for the IAU Symposium #385 (IAUS385) on Astronomy and Satellite Constellations: Pathways Forward!
Online registration deadline: 17 September 2023.
If you are interested in:
The latest news on the impact of satellite constellations on astronomy
Meeting the people at the forefront of this work
Sharing your efforts and knowledge in this area through networking or contributed presentations
Helping to shape the next steps in protecting our dark and quiet skies from satellite constellation interference
then please join us online or in person on the island of La Palma in the Canary Islands, Spain, from 2 to 6 October 2023 for IAU Symposium #385.
To find out more and participate:
For questions, contact Connie Walker.